Top 6 reasons why you must visit Ella!
Ella is a popular tourist destination in the paradise island; Sri Lanka.
This quaint, charming town has its very own bohemian vibe and here are top
6 reasons why you must visit this breathtaking destination!
1. Breathtaking views
Ella is known for incredible and scenic mountain views!
Many recommend opting for an accommodation facility on a mountain top and
it will surely give you a glimpse of beautiful sunrises and sunsets !
They are going to leave you awestruck!
2. Demodara Nine Arch Bridge
This spot is quite popular among local and international travelers.
This is an engineering spectacle and its history runs back to the time when
Sri Lanka was a British colony and it has seen its completion in 1921.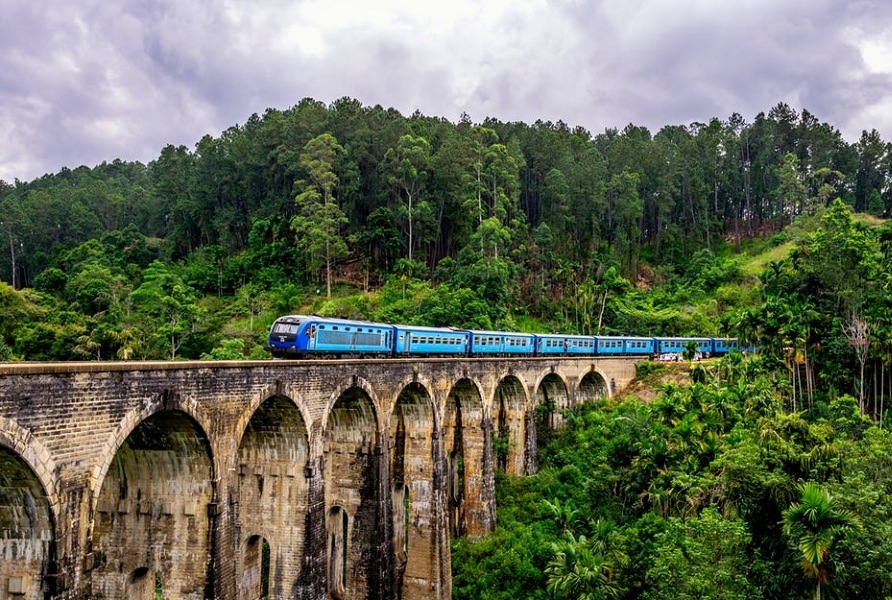 This spot is renowned among the 'instagrammers' especially as a place to get great snaps.
This bridge can be viewed from the mountain or by reaching the bridge itself.
The train rides over the nine arch bridge is so one of the most picturesque train
journeys in the world!
3. Lipton's Seat
Lipton's seat is a must try if you are planning to visit Ella!
It is a spectacular viewpoint in Sri Lanka and the place where Sir Thomas
Lipton was fond of sitting and observe the bird's eye view of his lush
green tea plantations!
This spot is roughly 1.5 hours drive from Ella and it would be ideal to have
your accommodation provider to arrange this trip for you for a reasonable
rate.
Many recommend visiting the Lipton's seat in the morning so that you can
witness the panoramic views beautified by the sunrise.
The summit of this spot will let you view the provinces; Eastern, Uva, Central
and Sabaragamuwa and on a clear day you would even get to spot the
Hambantota port and the Udawalawe lake.
4. Magnificent waterfalls
Did you know that Ella is partly covered by a wild jungle with hidden
waterfalls?
We are sure they would be a treat for you if you too are on the lookout for
chasing amazing waterfalls in Sri Lanka!
Rawana falls, Diyaluma falls, Bamabarakanda falls, Bombaru falls and Dunhida
falls are some of those waterfalls that are a reasonable distance away
from Ella.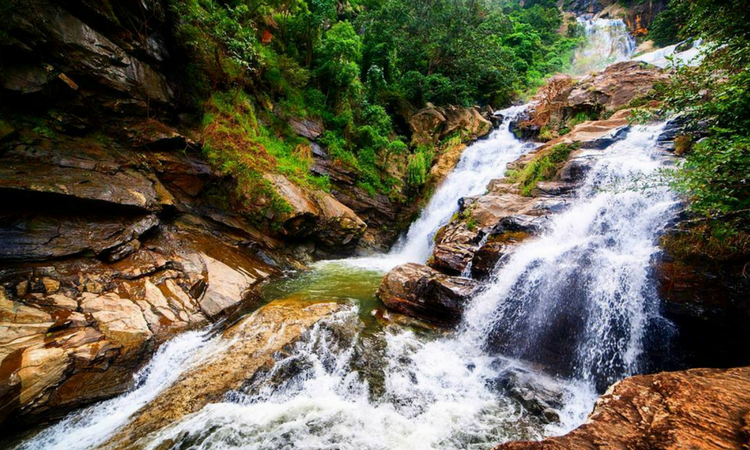 Ella is place that leaves many 'travelgrammers' awe-struck!
Rawana falls is also ideal for a swim in a chilled climate but the travelers need
to be cautious as well.
5. Mini Adam's Peak
Many opt for hiking the little Adam's peak as the path is pretty easy to be
located and it is of course an 'easy' hike.
It has been named after the Adam's peak as it resembles its shape and you will
witness the sight of some ladies plucking tea as the path runs via a tea
plantation.
You can easily hike its peak without the assistance of any guide!
On top of that... the paths have many signposts to guide your way up the hill.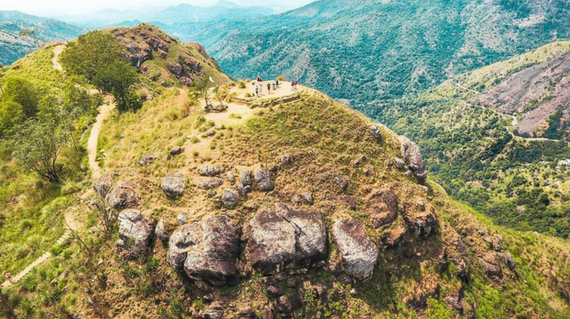 As you reach its peak, you will be able to spot the plains around the Northern,
Southern and Uva provinces of the island.
6. Thrilling adventure that lasts a lifetime!
Flying Rawana Adventure Park located among the beautiful tea estates in Ella is
definitely a must that needs space in your bucket list!
If you too are one of those adrenaline junkies, this is ideal for you!
The first ever mega zip line in the country, ATV rides, archery, air rifling and
abseiling featured in the adventure park would be ideal to get some thrilling
experience.
Ella is one of the most popular tourist destinations in this beautiful island
country and this truly deserves a spot in your bucket list!
You will be amazed and would definitely want to come back if you tick off this
itinerary atleast once!
Image Source : Internet