Top 7 things to do in Nuwara Eliya!
Are you on the look out for a relaxed and cozy travel experience?
If so, we are pretty much sure that you will not regret adding a visit to Nuwara-

eliya, located in the central hills of Sri Lanka in to your bucket list!
First things first! You can travel to Nuwara Eliya either by a taxi or a tourist bus
or you can take a bus or a train ride.
The train ride would not let you be bored throughout and you would be
awestruck by the spectacular mountain views you will witness!
Nuwara Eliya, also known by the name 'little England' features its very own cold
climate, lish green tea estates and mountains !
So lets have a look at what this beautiful destination has got in store for you!
01. A Boat ride in Gregory lake
You might know that Sri Lanka witnessed a great deal of colonization related
impacts during and aftermath the british colonization of the country.
The Gregory Lake is a n iconic spot in the heart of Nuwara- eliya and it takes
after the name of Governor William Gregory who is saidd to have constructed
it!
If you step on to this place, you will spot a range of activities that many
tourists / local travellers are fond of!
You can opt for a horse or a pony ride or a ride in a paddle boat across the lake!
Imagine the cold breeze and a paddle boat ride?
You will enjoy it!
An it doesnt stop there!
You can also hire a jet ski and fulfill your craving specially if you are a water
sport junkie!
02. Stroll through the Victoria Park
This spot is usually full of hustle specially during the April New Year Season!
This park also resonates the colonization of Ceylon! It was built in celebration
of Queen Victoria's 60th Jubilee many many years ago!
Guess the best part of visiting this park?
If you are visiting with your family or kids, this wold be ideal to have a reaxed
time while witnessing the cool, blooming sorroundings!
On top of it, if you are a nature lover, you will not forget to spot a couple of
exquisite species of creatures, fauna and flora!
So don't forget to take a camera or take good pictures!
03.Play Golf at the Golf Course
So this is good news to the travellers who love playing golf!
Im sure this would make you include this visit to your bucket list if you have not
done it already!
The Golf Club is located in the centre of Nuwara Eliya and is one of the oldest
golf courses in Asia!
And yes, it has a history that traces back to many years!
But it would be better to watch out for weather and plan your visit to this spot!
You need to make a payment to play and rent out the equipment and
comparatively, tourists find the prices pretty reasonable!
04. Hike along the Horton Plains to World's
End
The Horton Plains is a ver popular destination and it is a huge open national
park with a range of species of animals and plants.
If you are one of those individuals with a passion for hiking, you will literally
fall in love with the hiking trails.
You can enter this park in a number of ways!
The most popular peak to climb in this area is the 'Wold's End'!
Make sure you enjoy your hike and the spectacular views this spot has got to
offer.
But avoid neglecting your safety and taking risks !
Also dont forget to click some photographs and you might be able to get some
rare shots of creatures out there , if you are lucky!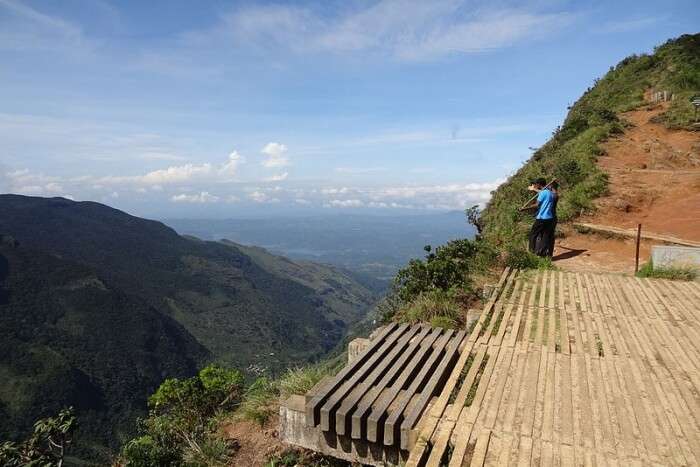 05. Ambewala farm
This is a well known dairy farm in the island and you will witness a spacious
farm with grazing cows who are being looked after so well!
Its sorroundings are breathtaking and you will not regret visiting here!
You will see the cute calves being bred in the nurseries!
Don't forget to grab some diary products from the cafe station at the farm
before you leave!
06. Visit the Hakgala Botanical Gardens
So Folks! this is Sri Lanka's second largest botanical garden.
It is home to some unique and exquisite plant species !
So don't forget to bring your camera with you to get some shots in a blooming
and chilled background!
This is very popular among tourists and local travellers to the extent that it
attracts a huge number of hem every year.
If you are a nature lover who has special nack for fauna and flora, this will be
an ideal visit for you!
The climate is pretty cold and hence, you will be able to spot some plants that
grow only in such zones of Sri Lanka!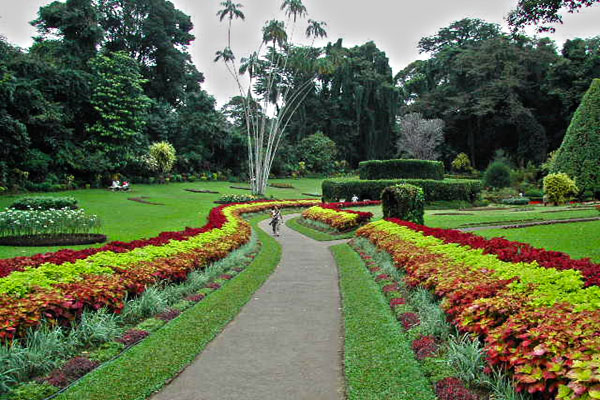 07. Visit to Seetha Amman Temple
This is a sacred place of worship that is located 1 km from the Haggala
Botanical Gardens.
This place is significant historically and it can be traced back to the renowned
epic; Ramayanaya.
This place is dedicated to Lord Rama's wife; Seetha and what makes this place
more significant is the fact that this is the only temple dedicated to her in the
world!
If you are visiting this area, do not forget to chase some waterfalls .
Devon, St. Clairs and Boombaru falls are some of those!
We are sure, you will want to revisit this breathtaking destination again!
Image Source : Internet